Are you really messed up with the supply chain on your Magento store? Do you think that just installing a Magento extension or a plugin will solve all your problems? Before finding the right supply chain management system just right for your business, we really need to understand which tasks are included in supply chain management as far as online retailing is concerned.
WHAT IS MAGENTO SUPPLY CHAIN MANAGEMENT?
In online retailing, it is very much important to procure right products and make them available for your customers at the right place and right time. Accurate supply chain management is quite critical to perform. Basically, we all need to understand the importance of quick and accurate supply chain management system as we are running a very competitive online business. We cannot afford to just install an extension or a cheap plugin and free ourselves from all the inventory management jobs required to successfully run our online store.
We really need to get an inventory management system like E-Seller Hub which can handle entire supply chain management tasks as given below:-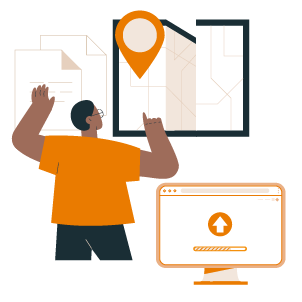 Updated Shipping Information to the Customers
E-Seller Hub sends shipping information to the customers as soon as the product has been dispatched from the warehouse. This develops confidence within your customers' minds and helps you in winning their loyalty for the long term.
Real-Time Inventory Management for your Magento Store
As soon as a product gets sold from any of your marketplaces, E-Seller Hub updates the inventory information on your Magento Store as well as your marketplaces. If this is not done automatically, you are open to a risk like overselling. Accepting a customer's order and then rejecting it due to low stock can leave a very bad impression of your store in the minds of your customers. They would never like to return back to your store if this happens repeatedly.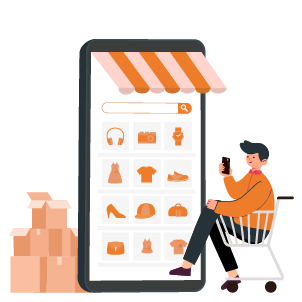 24/7 Monitoring
When you are running an online retail shop, your shop is open 24/7. Do you think you can manually monitor and do changes in stock and other issues on a real time basis 24 hours in a day and 7 days in a week? Of course not; you need proper supply chain management software like E-Seller Hub which can automatically update the inventory and send notifications to your customers as and when required. It is just impossible to constantly monitor the data and do the necessary changes on your online store. E-Seller hub does that for you.
Is E-Seller Hub a Right Solution for your Business?
Now you must be thinking that these features are just the basic requirements of any online store and you need much more than this for your online store. We understand that each and every business runs on a different logic. We customize E-Seller Hub according to your business requirements and just make it a perfect supply chain management solution for your Magento store. E-Seller Hub can get integrate your Magento store with different marketplaces like Amazon, Ebay, Rakuten etc., so that you can present your products to more number of buyers and earn more profits.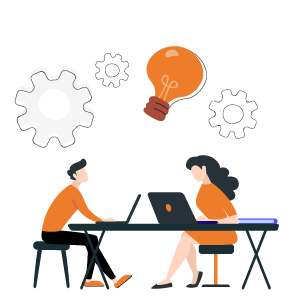 Frequently Asked Questions about Magento Supply Chain Management
Can all my products be managed with Magento supply chain management software?
Yes. All your products sold in various marketplaces like Amazon, eBay, etc., can be handled from one place. It automatically updates inventory based on the orders sold.
Why should I use Magento supply chain management software?
It helps to prevent overselling and out of stock conditions by automatically updating the order status. Thus it prevents any confusion in order handling and improves the overall efficiency of your operations.
Can all products at several locations be tracked?
Yes. eSellerhub's Magento supply chain management software gives you 360-degree visibility of your inventory at any warehouse or store location. It helps you to shift the products as and when required without any delay.
Does the Magento supply chain software provide customized reports?
Yes. eSellerhub's Magento Inventory Management software gives comprehensive insights on sales profit with an inbuilt customized reporting tool. This reporting module provides relevant information that is essential to handle all the management issues.