eBay is the world's most famous online marketplace having around 100 million buyers. If you are selling on eBay, you must be aware that the most critical part is that it works with fixed price listings and auctions both.
Another challenge you must be facing while selling on eBay is "Supply Chain Management". When it comes to supply chain management, eBay sellers need to be alert 24/7 and accurate too. If you are working manually on all your supply chain processes, then you may face problems in achieving your desired business goals.
E-Seller Hub, helps in integrating your online store with eBay and handle entire order management, inventory management and supply chain management processes.
eBay Supply Chain Management System – Features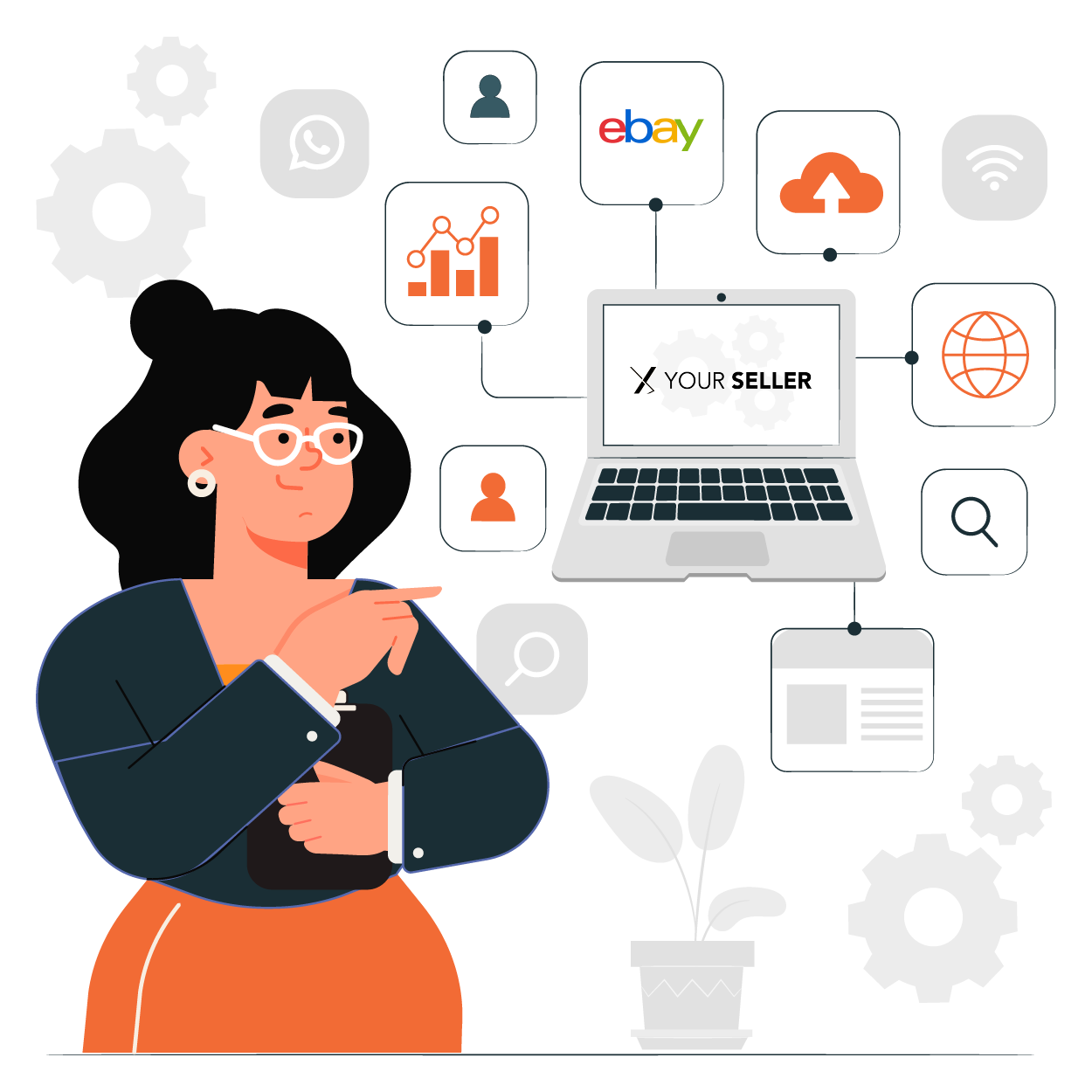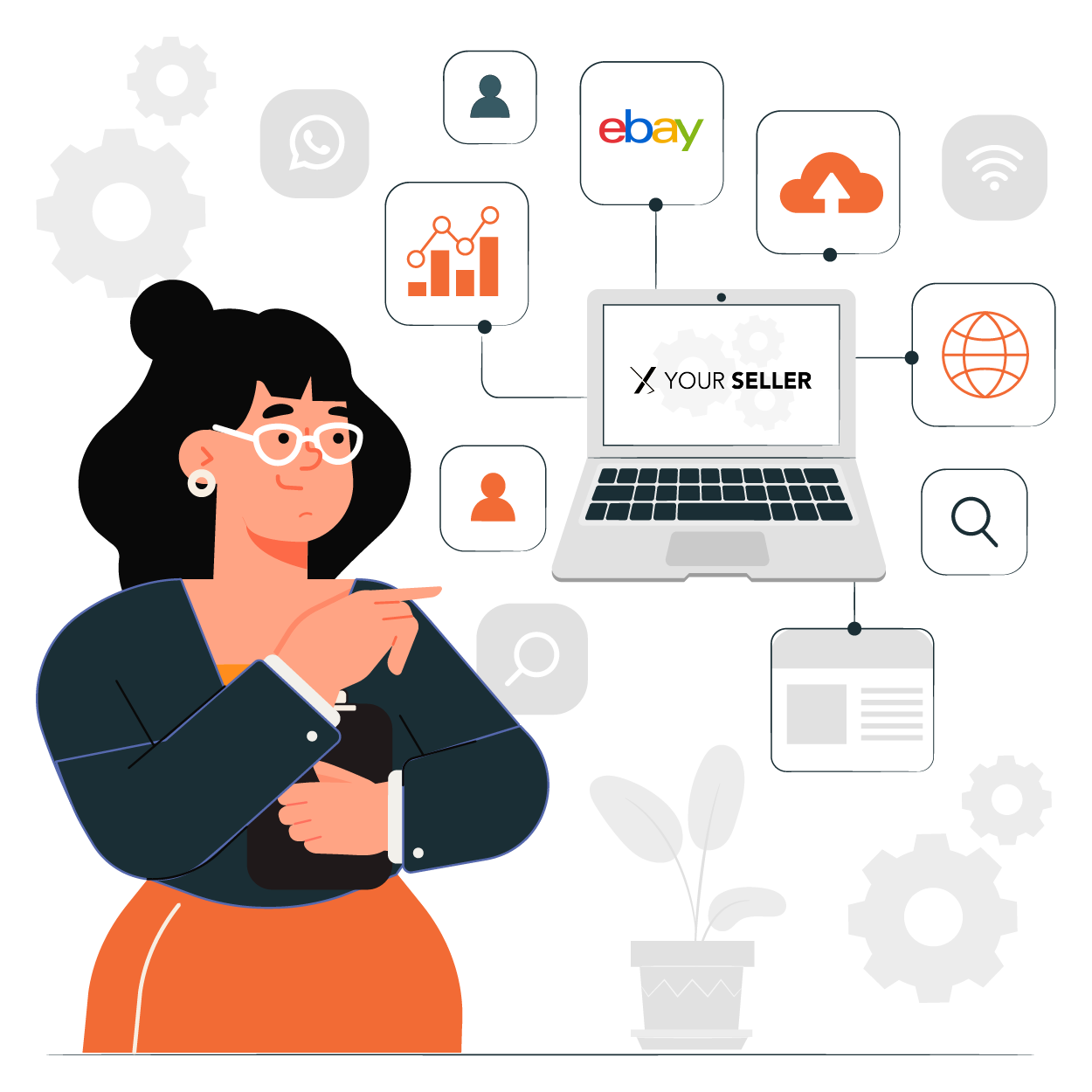 List even thousands of your products on eBay with a click of a button. Save your time, sell more and earn more.
Automatically updates the inventory on eBay and other marketplaces as soon as a product is sold. It is not at all possible to keep a watch on all the marketplaces 24/7 manually and update the stock on real-time basis. E-Seller Hub is a boon for online retailers.
E-Seller Hub relists a product of zero quantity so the buyers are not able to buy it. If a product gets sold by mistake, you have to cancel that order and due to that the customer gets highly dissatisfied. A dissatisfied customer can be very dangerous for your online retail business.
E-Seller Hub integrates your online retail business with different payment gateways, so that your customer gets the facility of paying as per their convenience.
Integrate your online business with different shipping companies, so that you can give the facility to your customer of choosing the shipping method.
Get complete reports about your best selling products and low selling products so that you can take profitable decisions for future.
E-Seller Hub – What Does It Do?
E-Seller Hub is a customized eBay supply chain management system which can –
Manage all your eBay orders on real-time basis
Updates inventory on all the sales channels
Manages suppliers
Sends alert mails whenever any item goes out of stock
Generates reports and insights
Manages shipping of the orders received
Informs your customers about the tracking information as soon as a product is dispatched
24/7 support to your customers
E-Seller Hub also integrates with other marketplaces, online stores and shipping companies to assure that your orders are delivered to your customers within committed time frame without any blunders.
Conclusion
Inventory management is the most important part in online retail business. Accuracy in updating inventory on multiple marketplaces can make or break your business. With the help of E-Seller Hub – eBay supply chain management system you can enable automatic update and adjust your stock level accurately as well as efficiently handle supply chain management. Having clear picture of your stock levels, shipping information and product tracking abilities can definitely lead to ultimate success of your online retail business.
Frequently Asked Question about eBay Supply Chain Management
What is eBay supply chain management?
eBay Supply chain Management is an easy and economical solution for maintaining uniformity and accuracy in item details on eBay and other multiple sales channels. It helps to keep a smooth customer experience, increasing sales while lowering the costs, and speeds up the time to market.
Why is esellerhub most suitable for eBay supply chain management?
eSellerhub helps automate many of your tasks regarding supply chain management, handling the product variation in sales channels, and product delivery to the customers. You can handle all tasks from shipping and supplier management, handle inventory, and get detailed insights on all your stocks. eSellerhub's eBay supply chain management software makes your online sales efficient and cost-effective.
How do eSellerhub's automatic order updations feature work?
Whenever an item gets sold, returned, or exchanged on any one of the sales channels, the inventory availability is updated automatically across the entire sales channels. Thus you get accurate real-time data pertaining to your orders, and it avoids manual updations and manual errors.
Will eSellerhub's eBay supply chain management tool support my ERP?
It much depends on the type of ERP used in your organization. No matter what, we support integration with most of the ERPs, and our experienced team can get it done seamlessly.